Best shipping and logistics company in India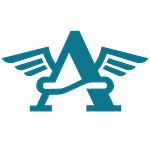 Action Shipping Agencies is known to be the leading global shipment and logistics provider. We implement the groundwork to enable smooth trading of shipment and goods through the land, water, and air and supply management.
We at Action Shipping Agencies adhere to the ISO Standard Norms and Regulations as per the terms specified by International Organisation for Standardization.
Action Shipping Agencies occupy the world's most essential intersections, where the movement of cargo organizes a dynamic channel amongst carriers. Our exclusive services set out the flow of goods that sustain seamlessly, supply chains stand on-point and elevate for success.
In the past few years, we have known to be the best shipping and logistics company in India and worldwide for providing faster and smooth deliveries.
Our Vision
Our vision is to become exceptionally independent to plan the future. We wish to jointly constitute the foundation of our ongoing success with our partners to become the world's best shipping and logistics company:
Our customers are very happy with our performance. They accept us as parallel partners.
Our team of members is immensely proficient and trustworthy.
Our operations enhance persistently. We wish to evolve further as an outcome of our word. We have adopted cutting-edge innovative solutions with the help of technology.
Our company's esteem is continuously flourishing which in return helps us to form the basis for our growth and expansion.
Our focus is on prioritizing imperishable environment-friendly strategies and keeping up with our social responsibility.
123K
What makes Action Shipping Agencies
the best Shipping and Logistics Company?